Home
›
Scope's online community
Employment and Support Allowance (ESA)
SDP criteria , NeedHelp . what if i loose Support Group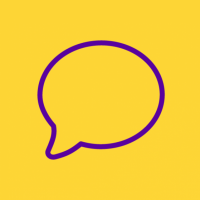 needhelp2019
Member
Posts: 23
Listener
Im up for a ESA assessment on 26th. Dont know why they sending me cuz my circumstances have changed since they supposedly got a form from me over a year ago, So for them to be using that form to assess me since my condition has worsened , so much so that i am now on pip, Is a bit out of balance to be honest.

At the moment i am in the support group for esa.

Im not sure if the assessment im going to is an CAPITA or ATOS center, but iv not seen any letters with CAPITA or ATOS on them.

Can any1 confirm if its a capita/atos center that im going to for this ADVISORY HEALTH ASSESSMENT 

the address is Derby Normington .

Anyway my main question is regarding my Sever Disability Premium.

I am aware that if my ESA is changed or effected that my PIP cannot be effected but im now concerned about the SDP

What is the criteria for the SDP.

If im not changed out of the support group then obviously il stay on the SDP.

What are the possible Changes that can be made from this ESA assessment. And how could they effect my SDP.

Thank you for any advice.