Home
›
Scope's online community
Disability aids, equipment and technology
Ineligible For NHS Wheelchair Voucher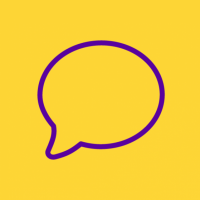 airbusA346
Member
Posts: 19
Connected
Hi,

I've had an wheelchair from the NHS wheelchair service for over 20 years.  At the end of last year I decided to try and get a more suitable wheelchair for my needs from the NHS after having my current Invacare Action 3 for 15 years.

I was seen in January where I told them I needed a lighter chair because lifting it in and out of my car was getting hard and was causing a lot of pain in my back when doing this.  I also told them I needed more support to stop twisting and leaning when using the chair.  They offered me one chair (Rubix) which they said was the only choice available and was lighter than my current chair.  After a bit of research I found the chair wasn't lighter.  They didn't believe me, so I asked to be seen again, which I was in March.  They weighed my current chair and the Rubix and they were amazed that my Action 3 was 1kg lighter.  They said the Rubix was my only choice or try and improve my Action 3.  They also told me to consider the NHS voucher.

I was sent a cushion which was no more supportive, so after much waiting I was seen in August for a reassessment.  They tried me with one cushion which is an inch thicker than my current cushion and commented than I looked wrong sitting on the cushion.  Can't believe they didn't realise this was because the chair is set up wrong, so it would need the axle/wheel heights etc changing.  So they ordered a different 2 inch cushion and I asked to be told how much the voucher would be worth.

I didn't hear anything so thought I would email them asking what was going on, to be told that I was ineligible for the voucher, because I don't use my chair indoors.  So why the heck did they mention it in March.  They knew when I use the chair at that time.

At the moment I really think the service isn't fit for purpose.  So for me to get a suitable chair I need to spend £4.5k.  

Absolute joke!!!!