Home
›
Scope's online community
What benefits am I entitled to?
Hello - can I ask advice right here...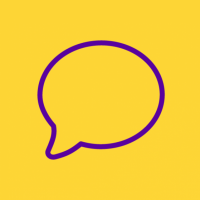 PassiveAggressive
Member
Posts: 2
Listener
Hi there, I'm passive, the wife is aggressive (but don't tell her I said that). we're 47 and 52 respectively.

I've signed up for a bit of information, advice and general pointing in the right direction hopefully.

Below is an outline of our situation.
I'm getting old and tired but with no current major issues.

The wife was involved in a RTA 4 years ago that has left her with very limited mobility.  Ongoing insurance claim involved.
We are self employed (catering partnership - profits split) although she has not worked since the accident and we are selling up this year.
She has been in receipt of PIP for 3+ years and more recently she got a blue badge.
After a few years of recovery and operations and always expecting things to improve we've spoke to many medical professionals (mainly to do with the claim) and it has become blindingly obvious her situation will probably only get worse as the years roll by.
She can not get dressed alone (mainly her leg strapping).
She can not walk without crutches unless its small distances with doors, tables and hand rails to hold on to.
She struggles to walk further than 20 metres without pain and becomes weak quickly.
Even sat down she has to keep her leg raised or raise it after a couple of hours due to lymphoedema.
I'm basically after some help with where to start with looking at any sort of benefits she/we may be able to claim now or in the future be these discounts on council tax or straight up benefits, carers allowance etc.
We are hoping to move into a bungalow when the claim is settled so may need to look into modifying it to accomdate her future needs (possibly wheelchair access etc as currently gets up and walks through the door.

I have looked into some items but any help would be appreciated. 

Between work, family, animals and my lovely wifes needs I find it hard to sit down and spend any length of time researching.  (had ot break off twice to finish this short story)
Thanks for listening