Home
›
Scope's online community
Coffee lounge
Your disability in the media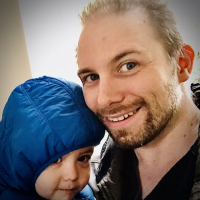 Adrian_Scope
Testing team
Posts: 7,924
Scope community team
A father who has written two books about autism said he wanted to help his daughter's peers understand why she does some things differently. Jon Roberts based the main character on his daughter Kya who was diagnosed with autism when she was four. He gave Through The Eyes of Me to his daughter's school in Swansea to be read out during their assembly. After a positive reception, 47-year-old Jon approached publishers Graffeg - and is now planning his third book.

Source: BBC
Earlier this year, we gave away a copy of Through The Eyes of Us and were pleasantly surprised with how Autism was portrayed in Jon's books.
How do you find your disability or condition portrayed in the media? Do you feel it is accurate or done in a way that helps improve understanding?
Senior Community Partner
Scope


Your feedback is really important to the development of the online community, so please remember to complete our
online community annual survey
.