Home
›
Scope's online community
Coffee lounge
What is OCD to you?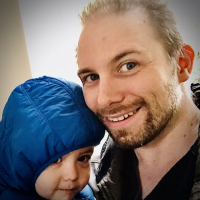 Adrian_Scope
Testing team
Posts: 8,001
Scope community team
People still think OCD means being neat, tidy, clean and organised. We need to say to them, 'think again!'. We need to tell them that Obsessive Compulsive Disorder is a seriously debilitating disorder which leads the sufferer to having unwanted debilitating intrusive thoughts rendering day-to-day life a living nightmare. That's OCD!
There's a common misconception about OCD —a bugbear of mine, if you will— that OCD is only ever all about being especially neat, that everyone with OCD is Monica Geller with rubber gloves and anti-bac spray.
This week is National OCD Awareness Week and to raise awareness of the condition, OCD-UK are focusing this year's efforts on busting the myths that surround the condition.
Do you know anyone with OCD? Do you currently live with the condition? How do you self-care? Tell us in the comments below!
Community Manager
Scope