Home
›
Scope's online community
Disabled people
Feel like a fraud-hidden disability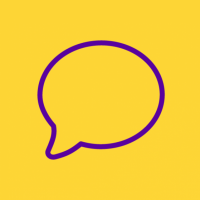 WhileIBreathIHope
Posts: 216
Member
Hi I've been considering for a while whether or not to write this and how to ask.
To me a disabled person is someone in a wheel chair, limited walking capabilities or mentally infirm.
NONE of which I want to be classed as or accept limitations.
I used to be out all hours and weathers with my job until I started with all over body pain and diarrhoea for weeks- at first I completely ignored the situation and it wasn't until I soiled myself while out for an evening meal- only then I was prepared to accept there was a problem.
Fast forward and I'm at a point where I 'm tied to the toilet for hours a day, shaking and about to get evicted as rent wasn't being paid.

After thinking I had cancer I had cameras both ways which I found invasive and only glad no cancer found.

Years ago I applied for a blue badge as I couldn't walk far and specialist sent supporting letter- I was turned down as didn't fit criteria.

Fast forward and to my dismay I'm the prescription junky I vowed to never be, the simple fact being I cannot make it out the house without taking tablets or I'm stuck on a loo for hours.

I used to get Direct payments and I have managed to return to work in a limited capacity self employed, I still flake out from time to time and it takes me 2-3 hours to get out the front door each morning.

I've had several accidents where I couldn't get to the toilet in time and planning a journey around a toilet isn't fun.

Sadly my job is manual work as all I could get paid for, I avoid heavy lifting as I end up with hours on the loo and getting wet or cold my body seems to want to shut down on me.

So getting to my question I have written diagnosis  Autism / Fibromyalgia And my friend said I should re apply for a blue badge- I have been 100% honest and explained my toilet issue my main problem.
The nice person said my heath issues I'm Eligible.
My fear is being seen running for a toilet and being abused for using a blue badge, I know the issuing authority is aware of my concerns- but I still feel uneasy even though I have been 100% honest and not tried to make my issues worse than they are.

I'd rather park on a yellow line than use a bay, I just feel I will get abused or reported as seemingly nothing visible  wrong with me.
Really looking for someone with similar experience