Home
›
Scope's online community
Employment and Support Allowance (ESA)
First The ESA3 Form And NOW The ESA3FI Form !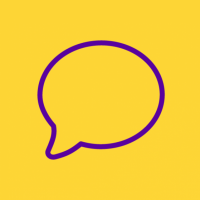 Waterfall
Member
Posts: 2
Listener
What seems like an eternity ago, DWP sent me a form ESA3 to complete.
Clearly, they were well aware that they had underpaid an army of claimants several hundreds of pounds and they were  'obliged'  to hand this over.
Why claimants had to complete this form is something of a mystery, the many questions contained on its many pages were asking for information they were SURELY already in possession of !
Perhaps this was DWP's  'clumsy'  way of deterring claimants from claiming what was rightfully theirs ?
However, I did complete the ESA3 and now TEN WEEKS later, they have sent me a  'supplementary'  form ESA3FI requesting  'Further Information'  and demanding a response within TEN DAYS !
Once again, to my dismay, they ask questions they SURELY already know the answers to.
For example, question 1 asks if I paid any services charges for the place where I live between 28/3/12 to 18/6/13 and if so, I was to supply documentary evidence of this.
Questions 3 & 4 ask about claims for Housing Benefit & Council Tax reduction and NONE of these apply to me - I am NOT the head of my household and therefore not liable/eligible for any service charges or Housing/Council Tax Benefits and DWP should be well aware of this already !
Again, perhaps this is another  'clumsy'  attempt to dissuade claimants from pursuing what is rightfully theirs !
Honestly though, they know they're sitting on thousands of pounds which DOESN'T belong to them, yet they seem determined to put as many obstacles in the way to prevent this money being distributed to the people they  'unwittingly'  short-changed years ago !