Home
›
Scope's online community
News and opportunities
Survey for 3rd Year Project - Wheelchair Sports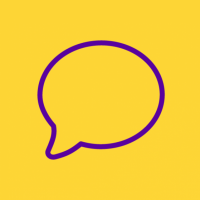 vi2anlee
Member
Posts: 2
Listener
Hello everyone,  
We are a group of 3rd Year Biomedical Engineering students from UCL currently working on a year-long project aiming to find ways to improve wheelchair sports. In particular, our team is looking to create a system of sensors to detect, track, and monitor various biological parameters (e.g. heart rate, respiratory rate, blood pressure etc.) as well as sport metrics (e.g. average speed, KMs travelled, position on the court 'heatmap') that are specific to wheelchair users during a game/physical activity.
Since we want this to be as impactful and meaningful as possible, we've created this survey to assess which parameters you think would be the most useful to know about to help you play sports better. Thus, it would be amazing if we can get as much feedback as possible since we want to build something that is actually helpful to possible future users!
This is the survey link: www.tinyurl.com/wheelchairsurvey - I was wondering if you could help forward this with any of your members or encourage them to fill in the survey? We would be really grateful if you could!
I hope this is the right place to contact you about this... Completing this survey won't take you any longer than 5 minutes and your effort would be much appreciated! Regardless, thank you in advance!
Kind regards,
Regina Vivian Barli