Home
›
Scope's online community
Universal Credit
UC and rent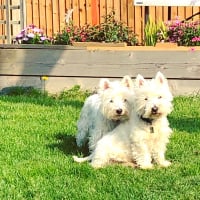 Ell
Member
Posts: 10
Connected
We privately rent our home. It is a 2 bedroomed bungalow which has wide doorways and plenty of room for my husbands wheelchair. In short, it is an ideal home for us. 
The rent is £1,000 a month. UC only pay £600 towards our rent. Which means finding another £400, which has been coming out of our very limited savings. 
UC have advised us that they will only pay what they think our home is worth ( I think that was the gist of it). I cannot find another single home in our area, similar to ours where the rent is £600. 
I'm at my wits end, I'm worried we will have to move but we will be back in the same boat. 
My sis in law has a three bedroomed house that her and her OH rent and all their rent is paid! 
I don't understand this. 
How can they only pay a small amount and expect us to find the rest? And where am I going to find the rest from?