Home
›
Scope's online community
PIP, DLA and AA
PIP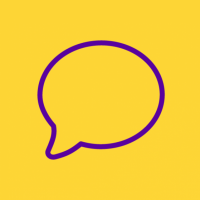 sherl
Member
Posts: 9
Listener
I sent my forms back 29th July, for three weeks the DWP  denied they got my forms back, I stated to the lady that I will send
a new set of forms back recorded delivery, within in an hour I got a text stating my forms were there. I had my f2f 6 weeks ago, My pip is
a coming  from DLA to PIP even though I'm over the age limit 16-64.
I scored 12 points Mobility & 23 for Activity.

They can clearly see my Disability care has completely changed and my Care has increased, (my Husband) is typing this.
even though I have gone from DLA now to pip, & I appreciate that the new claims get priority  but I need reassessing in
 2yrs 6months they probably  think that if I have an operation on my broken spine things will get better?
 I have had one is its now 100% useless  the decision has been put on the back for a further 2 operations, to which
I think I'm going to decline for now, we noticed on my f2f HP report she put my pain level is 3, I never once stated pain level,
& I wished it was 3 and not 13is'h  some days its so high I feel suicidal that's the truth, breaking ones back is not fun by any means
but THE DWP just haven't got a glue on peoples pain. 

that's it folks rant over!  but I'm fed up with the DWP who has me in their balance so to speak!.