Home
›
Scope's online community
Coffee lounge
a good day!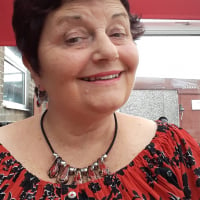 pollyanna1052
Member
Posts: 2,032
Disability Gamechanger
Hi all,  things are looking good.......a lovely lady visited me today to discuss the PIVOTELL.
I mentioned this before and have seen and held the item!

It`s great and I agreed to having one and that in itself has brought good things for me and stressed hubby. My meds will now be taken care of by my pharmacist. So I wont have to remember to order meds on line and quite often run out of some, wont have to send hubby to fetch them, which we also forget to do, dispense them into my dosette box, forget to take them and sometimes take the day at night an vice versa, discard all the empty packets (occasionally throwing tablets out in error).

The PIVOTELL has an alarm, which   opens only the tablets you have to take. So yeh, great stuff!
Shortly after she`d gone, I got a call from my Social Worker who made 2 appointments with us;

1. To come with an NHS body, next Friday,  re funding for more care for me,as we are struggling to cope
2. To come next Thursday, to a do a carer`s assessment for my over worked hubby.

Feeling much better than of late.