Home
›
Scope's online community
Universal Credit
UC Minimum Income Floor with S/E Work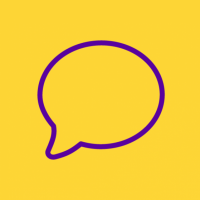 mcc0131
Member
Posts: 5
Listener
Does anyone have any experience with Self Employed work and the Minimum Income Floor on Universal Credit?
Overthinking here and trying to map out our possibilities and just uncertain how it would work.
We have a joint UC claim where my partner has LCW with disability and I get carers element. However, I'm currently pregnant but still working full time at the moment. Hustling and juggling through life, I'm thinking about going back to work part-time when the time comes with only so many hours in a day. With that, I'm thinking about 'trying' some self-employed work, the laptop lifestyle I think the cool kids call it.
However, unsure if the MIF would apply in our case.
I know joint claims will have their individual thresholds added together to create a couples threshold. And my partner is subject to no work-related requirements so  MIF does not apply at all to him. However, I read that MIF, for most people that will be 35 hours a week, however a lesser number of hours should be used if the person meets certain requirements (for an example is a carer, foster parent, responsible for a child under the age of 13).

I assume his exception from MIF doesn't apply for both of us in the joint claim; so the first question is, how much less number of hours will be used if I'm a carer and responsible for a child under the age of 13?

Also, considering I' would be getting part-time payee earnings, would this suffice to meet this 'unknown' MIF less number of hours?