Home
›
Scope's online community
PIP, DLA and AA
PIP: phone call from DWP before tribunal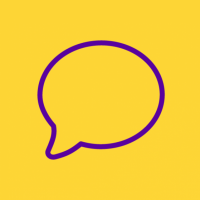 amandadv
Member
Posts: 2
Listener
Hi everyone, this morning I had a horrible experience and wondered if anyone else has experienced the same thing. For those who don't want the long story, here are my questions:
- Has anyone had a call from the DWP after lodging their PIP appeal, asking to 'clarify some details'?
- Are they allowed to call you out of the blue like that?
- Am I obliged to talk to them?
- If you received a call like that, what was the outcome? Did they make you a new offer? Did they use it against you at appeal? I strongly suspect the purpose of the call was to get me to say something that would undermine my appeal.

Here's the long version:
I am appealing my PIP decision. I've been through mandatory reconsideration, which upheld the original decision, and have lodged my appeal with the tribunal service. This morning, out of the blue, I received a phone call from the DWP.  The assessor I spoke to said he wanted to clarify some details of my claim for the appeal. I was surprised as I didn't know that was part of the process. He didn't present talking to him as a choice, otherwise I would have said no as I find speaking on the phone very fatiguing and wasn't prepared for the call.  But, like most of us, I want to be as helpful as possible in order to finally get the right decision and I was worried that not talking to them would count against me.

He then proceeded to ask me questions in a way that felt like an interrogation. It's quite hard to put into words, but the tone and emphasis of his questions were incredibly sceptical, dismissive and confrontational.  He started off by saying he had my ESA report  from last year in front of him and that I was saying things quite different to my PIP claim (not true). He then asked, with a disbelieving tone, whether I thought I'd got a lot worse since then. He said they'd scored me points for the cooking and washing indicators but wanted to ask about dressing. I told him they hadn't scored me the right number of points for those indicators. His response was to ask me to say what difficulties I have with them. I pointed out I've outlined that, in detail, three times in writing: in my initial application, my mandatory reconsideration and my appeal. I said I wasn't prepared to go through everything but if they had specific questions then to ask them. He then started saying they wanted to ask about dressing because if I have difficulties with cooking and bathing because of fatigue, he was surprised I haven't said I have problems with dressing! When talking about cooking he said I was contradicting myself because I say I can sometimes cook but have ticked 'I cant' prepare a meal' and explained this is because I cannot do it reliably, repeatedly and in a reasonable timeframe, in line with their own guidance. He patronisingly said it's about what I can do the majority of the time. I pointed out I have said I *might* be able to cook on a maximum of two days per week, as detailed in the health assessors report. He then asked me, very aggressively, "Well do you have a microwave? Can you not use a microwave to cook, then?". 

At this point I lost it. I managed to explain fairly calmly why it doesn't make a difference if it's an oven or a microwave. If I'm too fatigued to cook I can't use either. I then got angry and said that, yes, I've got a bloody microwave but it doesn't mean I can use it to cook. He said, without any kind of empathy or compassion, rather in an aggressive tone, that I was clearly finding this difficult to talk about so did I want to end the call.  I told him I was finding him very confrontational and that he wasn't asking questions in a neutral way. He wouldn't let me finish and started talking over me saying that was absolutely untrue and that they need to clarify details. I tried again, saying that the way he was asking the questions was making the conversation difficult and that he sounded as though he had already made his mind up about the answers before listening to me. He aggressively said, "well what do you what to do then, end the call?". I said I wanted to speak to his manager and he said she wasn't there but she would call me back this afternoon.

I put the phone down and literally collapsed in a sobbing heap. I have cried like that only twice before in my life. I felt so shaken, so rattled. It's really hard to convey exactly what was so bad. It wasn't necessarily what he asked, but the way he asked it. I felt so attacked and demeaned. After I had calmed down I began to wonder why they need to 'clarify details' when the decision now lies with the tribunal. I suspect they were trying to catch me out or trick me into saying something that would undermine my appeal. I was so distraught afterwards that I called my husband who was worried enough to leave work and come home early. I'm a pretty resilient person but something about this shook me to the core and has left me feeling very vulnerable, upset and angry.

Has anyone else had this experience?