Home
›
Scope's online community
Finances and extra costs
Finacial review by council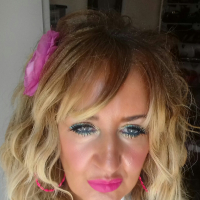 tina1148
Member
Posts: 20
Connected
I have had a finacial review that has been incorrectly calculated.  
I have asked for it to be reviewed.
They are reviewing it and are disputing my DRE.
I am in debt and have evidence of this but they will not give a DRE allowance for this because they say it is not significant debt.  Can they do this. I am 6 thousand pounds in debt.
They will not allow pa petrol money for my pa.  They say this is part of my  pip mobilty allowance.  I have a car and need to pay for petrol servicing repairs insurance etc.  They say if my costs do not exceed 60 pounds a week I cannot claim the pa petrol money as an allowance.  Can they do this? 
An allowance should be made for extra washing powder to wash soiled clothes because of incontinence and extra toiletries fir our personal care and extra toilet roll.  Reciepts have been sent to them but they have ignored this.  Can they do this?  They keep ignoring my emails.
I pay a neighbour for garden maintainance and they will not allow it because they say that they have looked up my garden and it's small.  Can they do this?
They have wrongly calculated my household outgoings and expediture and utility bills.  I have sent up to date details but they have ignored this and not updated it.  I emailed them about this and he has ignored my emails for a few days  and sent the revised finacial review without looking at them.  They have done this so that I cannot dispute the figures fir a second time after the letter is sent I think.  Can I dispute  it for a second time?
They say that DRE is not a right but discretionary and up to the council if they will consider it.  Is that correct? 
They are knowingly  overcharging a vulnerable person for care and asking me to pay more than I can afford.

They have already sent me the  second letter.  Can I still dispue this


What do you advise.