Home
›
Scope's online community
Employment and Support Allowance (ESA)
ESA Review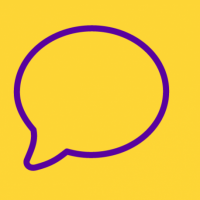 markart
Member
Posts: 4
Listener
Hi everyone. I am new to this forum so please forgive me if I have posted this post in the wrong area.

I have been on ESA for 4 years this month (December). Yesterday I received a letter from DWP asking me to complete a new assessment form. Non of my circumstances have changed. I have Spina Bifida. I have a lot of complications that is associated with Spina Bifida. I have a tethered spinal cord. A MRI shows that my spinal cord is torn in two places. I have twisted feet, reduced feelings in my legs and cronic pain. I cannot stand for long periods of time. I cannot walk further than 200 yards without being in pain. I have problems with controlling my bladder and bowels on a daily basis. I have nerve damage and muscle wastage in my legs. I need help to bathe and get dressed.

I use mobility aids to get around the house and a mobility scooter to go outdoors.

My condition will not improve. My Neurosurgeon has said that no surgery or hospital treatment can help.

With all this in mind, why am I being reassessed?