Home
›
Scope's online community
Welcomes and introductions
Just Joined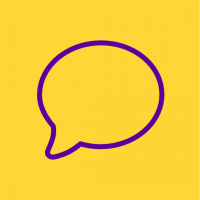 Jessasaurus
Member
Posts: 1
Listener
Hi, I'm a 29 year old with M.E., chronic pain/fatigue, severe depression and a whole host of other issues. Last year I had to give up work which devastated me. I got my official diagnosis in 2012 after years of suffering and yet since then I've actually found it harder to get help in the NHS as my doctor's see every new symptom as "due to the M.E." which I can't get help with as the nearest clinic is too far and the staff very unsympathetic. I can't get any help with my mental health despite severe low mood and desire to self harm due to underfunding. The only thing they'll offer me were group services (not group therapy) which were at an awkward time of day in another town, so I couldn't do those either since I can't drive and the pain is too had to walk far. I live on the outskirts of my town, in my parents house, too far to walk anywhere and due to tense relationships I desperately need to get out. I've been on the housing list nearly a year and I'm getting desperate. I'm virtually housebound at this point and my every other interaction with family members include them reminding me I'm not working or living rent free. 
I'm kind of at a loss. I really do try to stay positive, but I can't live like this too much longer and now I'm terrified that things will be even worse thanks to the re-elected Tory government. 
Any suggestions and reassurances are very welcome.