Home
›
Scope's online community
PIP, DLA and AA
Pip overpayment appeal advice please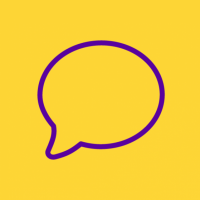 Smedz29
Member
Posts: 2
Listener
Hi I'm really hoping someone can help or even tell me who can help me as I'm finding my case seems to be a grey area where nobody wants to help me and I'm scared and desperate 😢 
I'm begging you all to not be nasty or judge me because I'm already feeling like giving up on life .
I will explain best I can as I'm really not well and my mental state is really bad at the moment .
i have many many health conditions put will name a few ptsd , depression, permanent nerve damage to my right leg , chronic fibromyalgia, bipolar, osteoarthritis, boarderline personality disorder prolapsed lower discs , spondylosis of the lower spine there is more 26 in total so you can imagine I struggle a lot with pain and need a lot of help and support so I have been claiming pip standard care high Motability since 1st of January 2015 and was a endless award well that was until me and my friend fell out and since she has been bullying me and then reported me to pip telling them I'm not as disabled as I claim I am !!! This is not true ! 
So the dwp acted on this report by instructed a fraud team to film and follow me this happened in April and may !! 😡 I didn't know anything till I had a letter saying I have to go to a interview under caution the week after I fell apart completely couldn't believe this was happening to me ,
so when I went to the interview I was questioned for 4 hours is was the worst experience of my life I told them only truth and explained I haven't got better if anything I'm much worse they then showed me the video footage which honestly was just stupid and what they filmed me doing I really didn't think they had a leg to stand on against me how was I wrong !! 
They had a log of 13 dates over 63 days and only 9 dates they had footage because they had problems with the camera. oh also they only had footage in the mornings nothing past lunch , also the dates where there is not footage are complete lies .
they had footage like me standing at my front door in my dressing gown saying bye to my daughter and that I waved and smiled as she was leaving this was because I was too unwell to drive her so a friend took her to school for me .
another I was seen leaning the house with a envelope in my hand and walking 3 steps to my car and driving away
they are all just like that
I fillies my form in as my worse days which I have more than good and I can't walk at all Ona bad day and I'm on massive amounts of pain killers !!
i then 6 months later I get the decision I was dreading they have said because of what they have seen in footage and me saying my conditions haven't improved then I must be laying and always been so !!
so they are overturning their original decision from 2015 and I now have a overpayments of 26k !!! And it will be sent to crown court to be punished I'm so scared and worried I haven't eaten for over 2 weeks and I won't leave the house or open my curtains.
my question is  does anyone here know of a solicitor or advice centre that can help me with my appeal because even there i have tried everyone  
i don't have any money  as we are in a iva so need to be someone free that's willing to help me x
thank you 
Melissa 

so I'm in the middle of doing the reconciliation of