Home
›
Scope's online community
PIP, DLA and AA
DLA transfer to PIP advice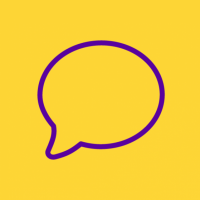 waldo88
Member
Posts: 2
Listener
Hi, Im in the process of being moved over from DLA to PIP and was wanting some advice.
I got a letter at the start of Oct from dwp saying i was being moved to PIP from DLA and i would receive a form. I was due to move in a few weeks which was typical so i rang up and they changed my address in advance and sent the form to my new address, I returned the form with lots of medical evidence. The DWP got the form on Nov 9th.
I then got a txt on 13/12/19 saying that i had been booked in for a face to face medical on the 3/1/2020 with Medacs. Then strangley i got a letter from the DWP on the 16/12/19 saying that they have written to relavent people asking for evidence and if they cant obtain it i will be called for a medical face to face. This to me seems like i have been put in for a face to face medical without even giving time for people to return information they have asked for?
I then got a call from my go surgery on 17/12/19 asking me to go in on the 18/12/19 for the dr to fill in my PIP form that they had recieved. I went in and the dr at my surgery was really nice and filled in my form after asking me to answer in my own words. the funny thing is on the form he had, it had my old address which baffled me as the dwp paperwork for pip has my new address on, also the medacs assessing me have my new address as well, the dr corrected my address and i was told today the form has been sent off.
One question i have is, does this form go to the Medacs people or to the dwp? As today  20/12/19 i got a letter from the Medacs saying i do indeed have an appointment for the 3/1/20 . I was hoping that the drs form would arrive before my appointment and after reading it they might not need me to come in as the form described my problems really well, or am i deluding myself thinking they might tell me not to come in after getting the drs form?
I got my friend to ring up Medacs and ask for the face to face to be put back as that would give them more time to recieve the drs form and process it, its been put back to the 13th, should this give them time to process it? i was going to ask my friend to ring up in jan to find out if they recieved it and would that be enough evidence not to come to the face to face
I am on ESA in the support group as well and also said to them they should have access to my medicals from that. I do have a physical problem which also causes me mental health problems and this whole situation is causing me a lot of distress which i wrote down on my form.
The other thing which to me doesnt seem right is that the asessment center which is shown in a picture seems to be in a street with normal shops and appears to have a hairdressers attached to one side and a charity shop to the other and on the letter it says when you arrive you have to stand at the door and press the intercom and wait to be buzzed in, it just feels like they want to shame you as much as possible as everyone will know what you are going for when your made to wait outside the building in a street with other shops

any advice would be appreciated, thanks