Home
›
Scope's online community
PIP, DLA and AA
Claim PIP for ASD?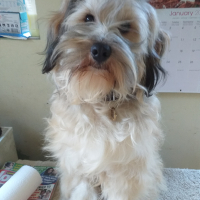 Franstrahan
Member
Posts: 898
Pioneering
I'm going to have a go and put in a claim. They can only refuse. Its affected me all my life though I only found out i had it this year, at 57. Bullied at high school which led to me being a fighter. I have a bad temper. Unable to hold down a job as couldn't cope with the ongoing social interaction thing, which led to me drinking heavily whenever i was employed as a means of coping. But been unemployed in my life more than in work. Cant form friendships as lack appropriate behaviour (think is the right way of putting it) and eventually anyone that does befriend me goes, saying I'm weird, or similar. Never had a relationship, no interest in love, sex, children, babies etc. I like being on my own. Cant cope with people, and end up drinking, I guess my way of coping. Cant even join a church, same thing happens. I tell myself dont screw up, but always do and end up drinking. I'm happier and dry when not involved with people. I use to mask it before I found out what it was but now I know I'm ASD I'm being honest about it.
Also I like and try to have a set routine, dont like change, and find a lot of things difficult to cope with. Annoyingly I find that people say they understand when they very obviously dont, or because I can appear 'normal' they suggest I'm not autistic "because my grandson is and you're nothing like him" .
Sure I could think of more but you get the idea. I want a part time job but know it wont work as it never has, so hope to find something in self employment, like before.
Bit concerned as my mh counsellor discharged me basically implying the mh problem stems from autism, and has referred me to Social Prescribing, whose name implies they get you out and about socially, meeting people, volunteering etc. I seriously do not want that.
Anyway, does anyone think I have a chance at PIP?