Home
›
Scope's online community
Universal Credit
UC and the 53 rent weeks in a year phenomenom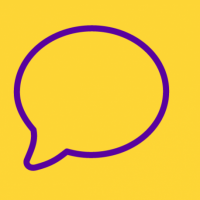 androgynous
Member
Posts: 46
Courageous
Yes, It's true. There are officially 53 rent weeks in a year as there are 53 Mondays in the 'rent' year 2019 - 2020.

Due to Universal Credit being paid monthly and most social housing rents being paid weekly, there are 53 Mondays in the current 'social housing' rental year, due to the accounting systems they use, I believe, meaning Universal Credit claimants will be left without payment for one weeks rent in 2019 - 2020.

The DWP's decision to only provide 52 weeks rent payment to claimants, will bring hardship to tennants.

Of which I am one, and I now will be in rent arrears as I'm being asked to pay my 53rd week's rent now. According to the DWP, this will right itself the first week of April 2020 when you will be 5 days in credit?

What if your landlord insists on the 'arrears' now, and won't wait until April 2020? Where do you stand legally?

There seems to be lots of conflicting comments about all this and no advice for what these tennants should do.

There is always one day ( Two, in a leap year) for which tennants in receipt of UC, don't receive rent, in any case. The DWP are supposed to be investigating this, too.

The DWP claims the 53 week rent year will not have an impact on social tennants.

Any advice out there, please? There seems to be very little information available at the moment.

The next 53 week rent year is 2024.

Hi and sorry for the long post.