Home
›
Scope's online community
What benefits am I entitled to?
Hi, my name is kimmy64!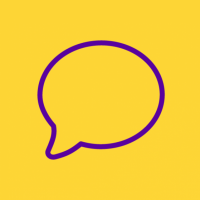 kimmy64
Member
Posts: 2
Listener
My daughter suffered an AVM bleed when she was 16yrs old. She is now almost 25 and despite trying really hard at everything does struggle massively with tiredness and mental health problems. I believe this is neuro fatigue as a result of the brain haemorrhage which also caused a left haeminopia. It's exhausting for her and everyone concerned. She desperately wants to achieve and get a full time meaningful job but at the same time can't physically or mentally cope with the hours and has never really been able to work more than 3 full days a week which takes its toll in the end. She doesn't want to receive benefits but I can't see a way out for her, also she does not actually meet any criteria for benefits would you believe as it seems she has to practically say She can't tie her shoe laces or walk 100 yards unaided! I have explored all the avenues of claiming some  financial support to no avail and wondered if anyone had a similar situation or could offer any advice?