Home
›
Scope's online community
PIP, DLA and AA
Should I suspend my PIP claim?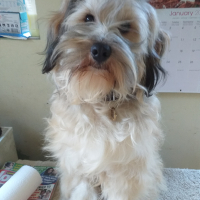 Franstrahan
Member
Posts: 898
Pioneering
I'm not working at the moment and most of my problems are caused by interaction with people, communication, social interaction etc because of the ASD. So right now I am safe most of the time from my big problem. But still have depression and anxiety and unlike my ex counsellors think that is caused by circumstances, not ASD.
So if PIP is about how my condition affects me every day, I'm not working so I'm safe almost entirely from it.
So should I suspend the claim till I get a job?
I think in the spring will see if I can get some gardens to do as not surviving on benefit money. Gardening and animal work is my thing, did it for 14 years but it doesnt pay well and have big financial problems now. But gardening and animal work mean low contact with people.
I'm not getting any support now and have ok days and bad days when I think I'm heading for a breakdown.
Supposed to be moving this year and know I need to get away from this isolated area but not sure now about the move as dont have much contact at all with cousins.
Going off subject, so will save for another post.