Home
›
Scope's online community
Guest blogs
Wheelchairs; the true cost of freedom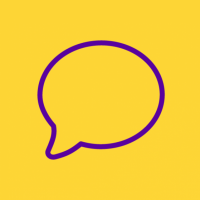 katestanforth
Member
Posts: 1
Connected
Kate Stanforth is 25 years old and a disabled activist with multiple, life-long health conditions. She is a lover of dance, volunteering, onesies and her assistance dog, Spencer.
At the age of 14, my life changed overnight. Once an active, intelligent, teenager who danced up to 7 hours a day, I now needed spoon-feeding in bed. It took months before I finally accepted that I required a wheelchair, but the journey of getting the appropriate wheels is one which took much longer.
The Wait
After being on the list for wheelchair services for many months, we attended our first appointment. Despite my mum virtually carrying me in, the specialist was reticent to even give me a wheelchair as it 'could cause further deterioration'. But I eventually got one. We went through three NHS chairs, all of which continuously broke and didn't support my tall, thin and fragile frame.
According to
figures from NHS England
:
70% of wheelchair users wait more than three months for their chair
30% wait more than six months
15% wait more than 12 months
For people with complex long-term conditions, being able to access the right wheelchair quickly and with appropriate support is of upmost importance.
Fundraising
We've spent around £10,000 on wheelchairs alone. Thankfully, three quarters of this has been fundraised for, whilst the rest is all of my parent's savings. The community rallied around both of my fundraisers which were 5 years apart; the first was for a manual chair and the second for a powerchair. I can't help thinking though, the success of my fundraisers really did depend on them.
On Twitter I asked how people raised money for their chairs and received heartbreaking responses. From remortgaging houses, to giving up Motability cars, people are suffering to get their vital equipment. Yet I can't help to think that part of it comes down to your own social presence too. Imagine if the number of Twitter followers that you had impacted your ability to get out of the house. This also determines if you're going to be in significant pain or able live independently. This is what some of us face.
Support
Accessing an NHS wheelchair is a lottery and getting a powerchair requires you to fit multiple criteria including not being able to walk around your house at all and having the house adequately adapted. This is why so many of us have had to turn to grants or fundraising. Scope has information on their website regarding schemes such as Access To Work, Motability and local grants which may be able to help towards costs of wheelchairs. For fundraising, the most common method is to set up a GoFundMe account. From community events to social sharing, every penny counts, so the key is to build up a platform to reach your target.
The Impact
Wheelchairs provide independence, well-being and quality of life for thousands of people. They reduce isolation, improve job prospects, education and allow users to take part in activities. So why are we all having to fight to get one? NHS England says, for every 182 wheelchair users not able to work, the benefits bill can increase by up to £1m, whereas the positive economic contribution made when in work can be up to £4.7m. Providing disabled people with the right equipment really could reduce costs long term. Reducing isolation rates would reduce those needing mental health support. Having correctly fitting wheelchair can save the NHS up to £154k in a person's lifetime from pressure sores. And, increasing the number of those able to work would reduce the number of people on benefits.
So why aren't we doing more? I understand the NHS is stretched, but why are we having to fight for such vital pieces of equipment. I personally would like a review on the NHS guidelines for wheelchair users and have a discussion in parliament about how we are going to support wheelchair users better. We fight for our chairs. Then we fight for our access. It's time, someone fights for us.
If you are one of the 1.2million wheelchair users reading this and have had to fight to get the correct equipment, I hear you. If you are still fighting for the right equipment, keep going. It shouldn't have to be like this, and something needs to change.
If you'd like to follow Kate's journey then you can do so via her Twitter or blog.
How have you found NHS wheelchair services? Did you fundraise for your chair? Do you struggle to get equipment which is suitable? Let us know in the comments below!