Home
›
Scope's online community
Events, research and opportunities
How can wheelchairs be redesigned for children? (Survey for PhD)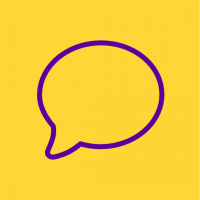 PeterWright
Member
Posts: 7
Listener
Hi there, 

My name is Peter Wright. I am Studying for PhD at the University of Liverpool into the future design of Pediatric Wheelchairs.

I need advice from people who look after children with CP or from children themselves onto what are the biggest challenges they face from day to day. My goal is to improve children with disability's ability to play and socialize the way non-disabled children are able to.

I am specifically interested in how their ability to play is affected. Free play is vital to a child's cognitive and social development. What could be changed and what isn't good enough with current wheelchairs, any advice would be greatly appreciated. 


Parents
One area I am particularly interested in is designing a chair that allows a disabled child much more opportunity to play freely, without structure, and with other children.

For this to happen, both carers and parents need to feel safe and secure that their child is going to be okay without supervision. With current technologies used, it may not be 100% possible for the parent or carer to feel safe doing this. 

I was wondering, what are the main reasons parents are skeptical to let their child play freely? Is it all safety concerns? Concerns of acceptance of their peers? Lack of trust in technology? Any others? Any comments would be appreciated. 


What specifically inhibits disabled children to join in?
I hope to design a smart wheelchair system that will allow disabled children to have just as much independence and development in their early years, as able-bodied children do.

Any tips or advice you may have would be very welcome. I want to know what specifically inhibits disabled children to join in, what they miss out on the most, what improvements could be made. 

Kind regards,
Peter Wright