Home
›
Scope's online community
PIP, DLA and AA
OCD & PIP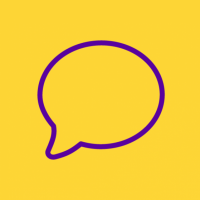 griff11
Member
Posts: 67
Courageous
My daughter had assessment yesterday for PIP
I accompanied her.  No idea how it went and we all forgot to mention some issues.  
She's takes medication and been having therapy, private and NHS fir over 5 years. Currently only private as her NHS counsellor wasn't helping get, if anything she was making it worse.
Shes back working full time and her employer and colleagues supportive.  She resigned her previous job as her employer thought her MH an issue. 

She has contamination OCD.
Her issues are-
Dressing.  Washes hand after every item.  She won't touch shoes so someone has to zip them up. 
She cleans office work station , including her chair when she arrives at work and before she leaves plus sometimes throughout day.  She cleans her mobile phone constantly.
She won't use public toilets so forces herself to go every morning before showering (takes 30minutes most days and has to be told to finish as she'll be late for work).  Shower is in specific order and takes 30 minutes though sometimes she gets out and goes back in.  
She forgets to take her meds.
She won't touch food to cook
She won't drink all day do she doesn't need toilet.  
She takes pill back to back to avoid periods
She walks slowly as she's terrified of stepping on something and constantly asks others to check her shoes.
She struggles with door handles and has to wash her hands 
Same with light switches 
She can't touch her dusty laundry do I do all her laundry /cleaning etc.
She has to have fresh bath, hand and hair towel every shower. 
She makes us clean car seat belts & seat after she's sat there 
She hasn't been able to drive herself since before Xmas as she's scared of making the inside of her car dirty 
She has panic attacks of varying severity daily , if after work she will go to bed.  If during the day she says she wants to die but she says she's not suicidal.  Her panic attacks make her very angry but she disassociates during them.  
Not sure how any of this fits into PIP descriptors.  She'd like to move out but as she can't do laundry or cooking she needs help .  She couldn't clean house either as it would be too stressful so she would avoid and go to bed!  She often hits to bed at 6pm after work S ages too stressed to sit in living room in house