Home
›
Scope's online community
Guest blogs
People with learning disabilities have the right to a romantic relationship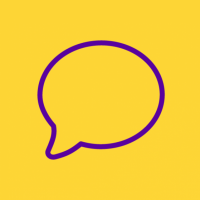 EllenMencap
Member
Posts: 1
Listener
Hello, my name is Ellen Goodey. I work for the charity Mencap, the leading voice of learning disability in the UK, as a Project Support Assistant and spokesperson.
I also co-chair Mencap's inclusive sexuality steering group for people with a learning disability. We talk about people's rights and create accessible information like Mencap's Easy Read sexuality vision statement. I enjoy doing this work because I want others to understand that people with a learning disability can and do fall in love, and we have the right to a romantic relationship just like everyone else.
My own relationship
I met my partner four years ago through a dating agency and we're now engaged, something I'm really excited about. My relationship means a lot to me and is an important part of my life. I like that I am making someone else happy, not just myself, and he does the same for me. We do lots of things together, just like any other couple. We go for lunches, dinners, to the pub or to the cinema. We're even part of a drama group together which is really fun.
The barriers people with a learning disability can face
It's true that it can be harder for people with a learning disability to meet a partner, and sometimes people just aren't supportive. One of the biggest problems is the lack of awareness of learning disability which means people just assume things. For example, that people with a learning disability don't fall in love, we don't understand the meaning of consent or what a healthy relationship is, but I know that we can.
As part of my work with Mencap, we're trying to raise awareness about learning disability and break down these barriers. And, as the official charity partner of the 2020 Virgin Money London Marathon, we want to use this platform to tackle stigma and help change people's attitudes about learning disability.
The most important thing to do is to show that, with the right support, people with a learning disability can achieve their dreams – whether that is being in a relationship, getting married, finding their perfect job, or even running a marathon!
The need for accessible information
Another important part of supporting people with a learning disability is accessible information. If people with a learning disability cannot get accessible information, it makes things really difficult for us. That's why it's so important that they are supported and given accessible information about relationships and sex education. This helps them make safe and informed choices. Teachers, doctors, support staff and parents should help people to get the right information.
If you do want a relationship and are interested in meeting someone, my advice would be to talk to others about this, like your friends or family. It is good to get advice and look at ways to meet new people, maybe by joining clubs or going online.
People with a learning disability have rights just like anyone else. We all have the right to a loving relationship and to have opportunities to meet other people. We should be listened to and we should have the chance to be with someone if that's what we want. Just like anyone else, our voices should be heard so we can make our own choices.
Do you have access to the right information? What barriers have you faced? Let us know in the comments below!