Home
›
Scope's online community
Employment and Support Allowance (ESA)
ESA Assessment & Housing Benefit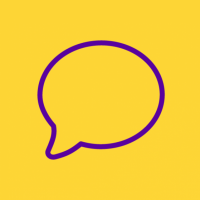 Mark81
Member
Posts: 6
Listener
Hello Everyone
Long Post Warning!!
I need a little bit of advice from anybody who might know from experience what I may need to do next. I was last on here seeking advice just before Xmas as I was due to have a PIP assessment and it was a lifesaver. As I was too ill to attend my assessment in the centre due to mental health issues I had to re arrange and then actually ring a few days before and say I wasn't able to attend as I was too ill. Somebody on here gave great advice & told me to ring DWP & ask to speak to a decision manager and explain my issues which I did and despite all the really bad horror stories you hear she was really nice & understanding and said I would be given another date and would have plenty of time to prepare.
3 weeks ago I was telephoned by a specialist mental health nurse on behalf of DWP again lovely and told it wasn't fair to expect me to go to centre or have someone in my home as she had all sufficient medical evidence to do a paper based review and just needed to check some things with me. Immense relief as the worry all over Xmas has made me very very ill so I was grateful to the DWP to show some compassion & I was very grateful. 
2 Weeks ago after being relieved I got a letter from Health Assessment Advisory Service that I would now need to have a home assessment in relation to my ESA Support Group claim!! I cancelled the appointment and re arranged for this Thursday 13th Feb. I am very grateful that I didn't need to request a home assessment but even with that the anxiety and self harm in these days leading up to Thursday is really taking over. I know I can't re arrange again so I know I will have to deal with it and face it. My only worry is if I lose my entitlement my rent is going to stop, I live in a Universal Credit area but don't want to claim it under any circumstances as I am able to live off my PIP as long as I am very strict with my heating & outgoings.
My main question is how do I continue to receive housing benefit & council tax help if I am not claiming ESA whilst asking for a mandatory consideration? I know it can take many weeks for a decision so I'm really scared I will be evicted if my rent goes into arrears. I have heard about a nil income form but can't find out much about it, I telephoned my council and the guy I spoke to said he had never heard of it and I would need to make a claim for Universal Credit. Also I have read online that if you receive PIP with the Severe Disability Element you can receive housing benefit? I truly am terrified of losing my home due to rent as I am unable to leave my home very often and the alternative would be for me to end my life. If anybody could take the time to give some advice I would be so thankful & grateful.
Thank You In Advance
Mark