Home
›
Scope's online community
Coffee lounge
ULITLITIES COMPANIES THE NEED TO CHANGE AGAIN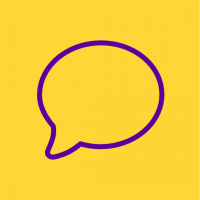 thespiceman
Member
Posts: 6,408
Disability Gamechanger
Hello good morning every one. Hope every body is keeping safe and warm.
Seems now yesterday for some or today.  Thinking of you all.
In my thoughts and prayers.
I have an on line Utility company Shell.  Got Email decided last year signed two year fixed deal no prices rises till 2021.
Marvellous, guess what now received notification price rises.
Sorry you can not do that, major mistake why offer fixed prices then move the goal posts.
I noticed this lately , cold weather lets put the prices up.
Sorry I am off new company. Complaining use too much heating sorry I do not.
On a cold day need to be warm, is that an issue or a problem.
Told on line advisor turn it all off and then will not pay, be dead.
Did you know this what they do.  Buy gas, electric wholesale in the start of the year, then if prices of wholesale go up then need to cover costs.
WHICH magazine I recommend mentions the big gripes are this.
Prices rises, customer services bad bills estimates wrong. Deceiving customers.
Apparently many times said this the price I pay.  In reality in massive debt so hold you to account.
Only industry I have to pay for something never used yet as I explained several times.
Should be thirty days after then get bill debit from account, not an estimate a guess.
I am not a fan of smart meters either my kitchen halve of it going to be removed, another valid point. Please no thank you was a fan at first but not working it is to pass costs on to consumer.
Is that going to make a difference heard stories and some do recognise might be useful others not.
See OFWAT this morning announced schemes plans to stop the companies shut you down deny you to leave because of exit fees.
This company £50 per utility I argue on line sorry no, but this time vote and leave.
My plan would be those on benefits limited amounts and those of our community.
Interesting chat last time with a lad from the Netherlands left to go back to his own country.
Shaking his head how we as consumers in this country get shafted, walked over and ripped off by companies.
As in a lot of European countries many have community scheme buy there own gas and electric moderate there own prices.
Energy so important a discussion so many times we need evaluations of the way we do business.
This Government so wrapped up in BREXIT forgetting major issues like this.
WHICH has announced a list of companies that are the best.
Octopus the top one, mine one have now 26, was 7 last year.
Just a fed of it does not help the health issues and mental health and even had a warm front grant what is the point.  If you increased prices.
Had my fair share of experiences. Join we all do after a while prices increase one company deceived me announced this amount in reality £200 in debt.
Which I paid but spoke out. Not good.
Please every one not sure not happy leave. Been with a company once for six months increased prices left.
Thank you all for reading.
@thespiceman
Community Champion
SCOPE Volunteer Award Engaging Communities 2019
Mental Health advice, guidance and information to all members
Nutrition, Diet, Wellbeing, Addiction.
Recipes