Home
›
Scope's online community
Disabled people
Help with SDP appeal and understanding the UC /SDP legislation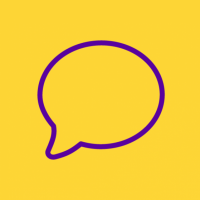 mattallenmsn
Member
Posts: 3
Listener
Sorry I realize I posted this incorrectly somewhere else on a discussion entitled - 
Must read Restriction on claims for universal credit by persons entitled to a severe disability prem
The first post there contains a copy of the document I write with regards to....
Here is the new legal regulations, as from the 16th January 2019. 
STATUTORY INSTRUMENTS
2019 No. 10
SOCIAL SECURITY
The Universal Credit (Transitional Provisions) (SDP Gateway) Amendment Regulations 2019
So here is my discussion, please help me understand if you could.
Hi there, I am new here, so please be gentle... 
It is a bit of a long read for me above and I hope I am not duplicating with my post, but I am sight impaired and in need of some help.... here is the crux of the matter though...
As I read the original post am I right in thinking:
'(3) After regulation 4 insert—
"Restriction on claims for universal credit by persons entitled to a severe disability premium
4A.  No claim may be made for universal credit on or after 16th January 2019 by a single claimant who, or joint claimants either of whom—
(a)is, or has been within the past month, entitled to an award of an existing benefit that includes a severe disability premium; and
(b)in a case where the award ended during that month, has continued to satisfy the conditions for eligibility for a severe disability premium."'
The word entitled does not mean actually claiming? ....
Here is the story so far... (I will keep it as brief as I can) 
As of 21 January 2019, I split with my long term partner and so realized that I need extra help with my living costs (her income had prevented me claiming any benefits other than 'contribution based Employment and Support allowance and higher rate carers part of PIP) I spoke to the local council (in my case East Lindsey as I lived in Skegness) and was promptly told that I needed to apply for universal credit. Believing this was the right thing to do .... and not knowing that I was 'entitled to Income related ESA and SDP.... I applied for UC. After a long time trying to sort all that out (UC is not the easiest of benefits to get sorted out it seems) and relying on friends and relatives for help and support, in December 2019 I went to CAB Skegness to inquire if there was any other help I could get. 
They said I should never of been put on UC and spoke to ESA who promptly sent out a form for me to complete. I finally got this completed and sent to them by the end of January 2020. They phoned and left a message that basically said that II would not be considered to change from UC as I was not in receipt of SDP before my claim for UC. 
However as I read the original document and highlight above, I was 'entitled' to SDP ..... Am I reading that wrong... must I have actually been receiving the benefit, or like in my case, although I was misled at a time when  I was very vulnerable, I was 'entitled' to it and so should be receiving this benefit rather than being forced onto UC? 
I hope that is clear and concise enough? Any more information, I can freely give... 
Please if someone could help if it is possible for me to appeal the decision as I cannot get all the help I need based on the money I get from UC.
Many thanks for taking the time to read!
Matt