Home
›
Scope's online community
Universal Credit
ESA/SDP Stopped And Forced On To UC Twice!! PART 2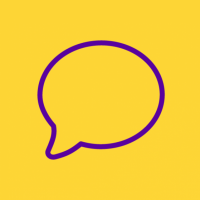 PGN67
Member
Posts: 14
Listener
This is what happened after I was put on to UC for the 2nd time.
On 10 May 2019 I was put onto UC and I had asked that it be back dated to  when I first went onto UC on 10 April 2019. After verifying  my identity at the jobcemter on 21/5/19 I asked for advance of £588 that was paid the same day. On the 22/5 case worker wrote in my journal I was owed £588.65  from April and I was paid same day. Then on the 29/5 I asked for the rest of the new claim advance of £608.97 and was paid. But then I received a noticed saying on  17 May 2019 I wil be paid £588 and another saying I will get my first UC payment of £1197.62 on 17 May 2019 by 8pm. I called UC to tell them I did not get the £1197.62 on 17/5/19 so it must be owed to me  if it had been written in my payments in journal. They said I was paid but in two payments. On 17/5 I was paid £588 so for accounting purposes the £608.65 on 29/5 was added to the £588 to make £1197.62. WRONG!!!  I did not get paid anything on 17/5 and the £608.65 on 29/5 was a new claim advance.
As you can see none of it makes any sense so I told them false accounting must be illegal and if the system puts out the payment advice them someone got paid and it was not me. So I asked for MR on 31/5/19  and  was told it was submitted. I called every week asking for the decision and was told it can take months. 7 months later I  Dec  I find that it was not even submitted. My pay day is 17 of the month and I fell behind on Bill's and debts. Not once have Dwp   called or written to apologize  instead they accused me of not telling the truth. So I have the bank statements and all evidence from my journal that I want to complain to Dwp.  But like the first time...do you think they will admit to the big mistake  and cover up?