Home
›
Scope's online community
PIP, DLA and AA
PIP Mobility mandatory reconsideration help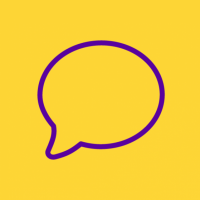 abigail71
Member
Posts: 14
Listener
Hello everyone, I got my decision today over the phone. My mobility ( standard ) was disallowed, daily living I receive the enhanced rate as usual. I put in a change of circumstance 8 months ago as I'd been to citizens advice and they'd said as I can't leave the house or go anywhere without my carer, which is referenced in hospital letters and my care plan that I should now be entitled to the higher rate of mobility, well I got no mobility. 
Spoke to a case manager who said they shouldn't have told me my results over the phone, but since they had he would have a look.
He couldn't understand why it wasn't awarded, and has sent me a copy of the report and told me to argue the mobility by going through the points. He said noone looked at my evidence from what he has seen they've just wrote what the health professional did. 
 PIP case manager then told me to go on gov.uk and look at PIP descriptors, I pointed out there's literally a sentence in my care plan that says * x cannot go out anywhere familiar, or unfamialir on own, severely agoraphobic health conditions ect ect * 
PIP case manager then told me just because social services said so, doesn't mean I'm entitled I repeated I didn't say social services said I was entitled, citizens advice did and social services have first hand knowledge about my mobility issues. 
He then proceeded to tell me all websites claiming to help with PIP are all wrong and noone but PIP know what they're looking for and that was that.
Anybody else took mobility to a mandatory reconsideration stage and won?
I feel like it didn't go well on the phone, but I'm awaiting my report ect that should be here this week.