Home
›
Scope's online community
PIP, DLA and AA
How much evidence do they need?!?!?!?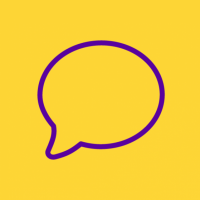 Sdag1973
Member
Posts: 11
Connected
Hi.
Just joined for some advice. I know these things have been asked probably a million times so please forgive me. 
I've had an ileostomy since 2016, an emergency procedure. Since then I've been in and out of hospital, sepsis several times, 18 major operations, full abominable restructuring, proctetomy, critical care coma, etc etc. Still have huge inoperable parastomal hernia, arthralgia which is being treated, PTSD with counseling referral etc. I had a PIP assessment recently and although I've not had a decision yet I have received my copy of the report and as I'm sure you'll all expect, it is full of inaccuracies and not a reflection of what was said at the meeting at all, which was a home assessment. It even says I haven't been in hospital in the last 12 months when I was in hospital in September through to November and had 7 emergency operations including sepsis and being in critical care an hour from death. That is just one of the major errors. It says I was relaxed and in good spirits, I was in tears..... points recommended are 2 overall even though at one paragraph it says I need help getting in and out of the bath but on the tick sheet it says I can wash with an aid so 2 points. When I sent my forms off I sent loads of letters and assesment reports from my hospital stays, my rheumatology specialist, Crohn's nurse etc etc which shows I have all these conditions and all hospital stays. I'm lost basically as to how all the evidence can be ignored and will the decision maker just go along with the report even though they already have reports to the contrary of what was said? 
If you've made it to the end of this post I thank you for your patience 😂😂😂