Home
›
Scope's online community
Disabled people
Having carers during coronavirus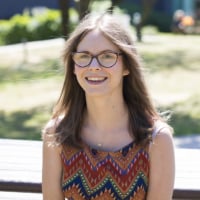 Chloe_Scope
Scope
Posts: 10,653
Disability Gamechanger
If you have care needs, you might wonder how to best how to look after yourself and those who provide care during COVID-19.
Here is some information on the steps you should take to ensure everyone is safe and that your needs continue to be met during this time. All of the content has been taken from trusted websites which has been linked at the bottom of this post.
What do I if I am high-risk but need carers?
If you need essential support such as healthcare, personal support with daily needs or social care, this should all continue.
However, carers and paid care workers must stay away if they are displaying any symptoms of coronavirus. The government has provided specific guidance about home care services.
Carers should be washing their hands with soap and water for at least 20 seconds when they arrive, as well as during the time they are there. If you are concerned you could talk with your carers to set hygiene and infection control measures.
Being clear on standards can make sure everyone is on the same page.
How do I know if I am high risk?
According to the NHS website, you are classed as extremely vulnerable if you have any of the following:
Solid organ transplant recipients.
People with specific cancers
People with severe respiratory conditions including all cystic fibrosis, severe asthma and severe COPD.
People with rare diseases and inborn errors of metabolism that significantly increase the risk of infections (such as SCID, homozygous sickle cell).
People on immunosuppression therapies sufficient to significantly increase risk of infection.
Women who are pregnant with significant heart disease, congenital or acquired.
Full guidance about who is extremely vulnerable.
If you have been identified as high risk then you should have received a letter that includes further guidance, this will include self-isolating for 12 weeks.
Contact your GP if you are unsure. You also could contact them if you would like to talk about the precautions you should be taking
What if myself or my carer becomes ill?
If your carer starts to display any of the symptoms of coronavirus, you must stop face-to-face visits.
However, if you start to show symptoms the risk of transmission should be reduced through safe working procedures.
The government have set guidelines to protect both yourself and your carers.
Here is information about getting access to food and essentials
Contingency plan
If you have received an NHS letter and need support, you can register online or call the governments dedicated helpline on 0800 028 8327.
Carers UK have put guidance together to help people plan for an emergency, this includes what your plan should look like:
details of the name, address and contact details of the person you look after
who you and the person you look after would like to be contacted in an emergency – this might include friends, family or professionals
details of any medication the person you look after is taking and where it is stored
details of any ongoing treatment they need
noting details of any allergies
details of their GP and pharmacy
any ongoing treatment they need
any care and support services they receive
any continence products needed and who supplies them
any mobility challenges and mobility aids such as a wheelchair or hoist
anything behavioural others need to be aware of.
The full article: Planning for emergencies (Carers UK)
Other support available
The Jointly app can make it easier to communicate with people providing care. Jointly is owned by Carers UK.
However, if you are struggling to have your needs met, here are some things that you can do:
Sources
Scope


This discussion has been closed.