Home
›
Scope's online community
Coffee lounge
Poem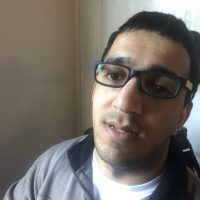 Globster
Community Co-Production Group
Posts: 737
Pioneering
Poem for all the people in the world
I know that many people across the world have lost loved ones. Other families have lost loved ones who were in the front line fighting against the virus. They will all have a special place in our hearts and people will never be forgotten for their courageous work.
Now it is important for the leader of every nation to stand together to defeat this virus.
Respect your government's advice it is there to protect lives.
Especially now as we look to preserve lives across the world
Countries across the world have shown acts of kindness.
I hope a vaccine is found for this deadly virus soon
Expressing my condolences for people across the world who have lost love ones
Now more important than ever that all nations stay positive through difficult times across the world . It may seem it is not possible, but it is important to stay positive. 
Take the time to offer a prayer and hope God gives you the strengh to deal with your loss
Let's spread love to everyone in the world. 
It shows spirits of people can help countries across the world through dark times. Countries across the world will rise again.
Very important to keep your mind active by doing things we love during this lockdown across the world 
Empower you in strength to get you this you through this difficult time
So. last all I hope everyone in the world stays safe and stands hand in hand with each other across the world As we beat the virus we all stand together. 
I look forward to hearing what the community think about my poem