Home
›
Scope's online community
Carer's allowance
"Boarders" Carers allowance...long delays (always)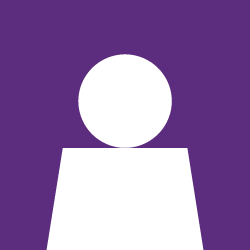 forgoodnesssake
Member
Posts: 358
Pioneering
I have claimed CA since my son got DLA at aged 2 or 3 (can't remember as he's now 22!)  Once he started Uni, living away from home, in September 2017 I did the honest thing and told them.  So I was then put on the "boarders" system, which is basically an intermittent claim for when he is at home and I meet the criteria.  They send a form to fill in telling them when care started and stopped and then you submit it, and wait, and wait and wait.  Currently (12th April) I am still waiting for 3 weeks money form the Xmas vacation (basically December and first 3 days of Jan). 

Luckily we can manage ....but what about people who absolutely rely on that money?  I can't work even when he is away from home as I co-ordinate all his support and manage his DPs, appointments etc for him as well as racing over to his city of study on occasion when needed.
Now that we are in the current Covid situation he has been sent home, almost certainly til at least late September and currently we have no support at all (we have some funding but cannot employ at the moment for a range of reasons) 

So I have used the DWP CA online form to tell them that I want to come off the boarders and get CA on an ongoing basis until Uni restarts, whenever that is!  But i am not holding my breath that this will get actioned any time soon.....
The system is so stacked against claimants that it is no wonder sometimes people are less than truthful...cos they know that if they dip in and out they may well be left penniless for months.
Surely there is a better way to do this?

Tagged: