Home
›
Scope's online community
Finances and extra costs
Direct payments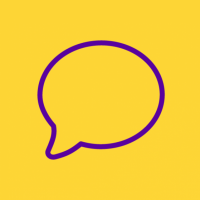 Si_Obhan
Member
Posts: 34
Courageous
Hi everyone
Very long story cut short. I find myself in a situation where my husband can no longer care for me.
Can you get a direct payment to hire a PA who will move in with you but isn't a family member? If they are the person best suited to do the job because they would be helping to look after your small children?

The hours in my care plan when I'm working are night times 2 nights a week as needed (usually after hospital treatment), 5-6am to help me get ready for work, 5-8pm to help me with housework etc when I get in and help with my children, and 4 hours on Saturdays so I can take my children to the park etc (obviously not at the moment). In the past I've really struggled finding someone to help at 5am then go home for the rest of the day to come back later (semi rural location with poor transport). 

My friend is willing to help me but they currently live 40 miles away and will need something to live on. They wouldn't get carers allowance as I will be at work most of the day so I don't need 35 hours of care from them.

I have hired a PA once in the past when my husband was in hospital and I was allowed to pay my sister who is a qualified HCP but doesn't live with me. She is unable to do so now as has too many hours at work. At the time she reduced her usual shifts so could only help with the income from wages from me.

I know you can't pay your spouse or close family member if they live with you but can you pay someone who is living in the same household who isn't related to you? 
Many thanks