Home
›
Scope's online community
PIP, DLA and AA
This is what a HCP considers 'well groomed' and 'looks well'.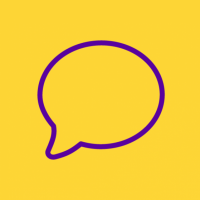 MangyWolf
Posts: 40
Member
https://i.imgur.com/kTKNc1x.png
I haven't been to a barber / hairdressers in 16 years and maybe trim myself once at the start of spring just due to the heat for comfort. I always found getting my haircut by someone else distressing throughout my childhood and never have motivation to bother to do anything except for when it's too hot.
My appearance was exactly the same on the day of my assessment if not worse as this bus pass was issued a month prior and I hadn't done anything at all to my appearance before my assessment.
The HCP gave me a 100% perfect (fully made up) 'MSE and MSO' (mental state examination and musculoskeletal overview) and stated I was not only well groomed and appeared well, but excitedly got up and down off my chair multiple times to show her all the things I can do!
Yes because I sure do look that happy and look like I interact with people in such a manner on a daily basis (pretty sure I'd have a life sentence in jail for harassment by now if I even actually spoke to anyone).
Also the woman who was lovely enough to give me such an assessment is a Paramedic and currently working hard during the pandemic, everyone clap for her! (I have found her on Facebook, and her wall is littered with mental health supportive ****, hmmm if only people knew ...). If my appeal is successful which it should be I might make a YouTube video exposing her because I am like that and don't care if I end up in jail again (two previous arrests because the thing in that bus pass pass photo had too many meltdowns and endlessly shouts at people).
This discussion has been closed.