Home
›
Scope's online community
Coffee lounge
I'm autistic. Trust me, being introverted isn't a shield against the loneliness of social distancing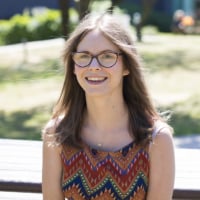 Chloe_Scope
Scope
Posts: 10,653
Disability Gamechanger
If you've been active on Twitter recently, you've likely seen a plethora of jokes about introverts and the ease with which they will be able to self-isolate during the Covid-19 pandemic. 

For those who are instinctually averse to too much socialising, an extended period spent in isolation may seem like a blissful respite from the chaos of the outside world. 

However, from personal experience, I can tell you that far from being an oasis of calm and solitude, self-isolation in a confined space can devastate a person's mental health to the point they may even struggle to recover.
You can read the full article: 
I'm autistic. Trust me, being introverted isn't a shield against the loneliness of social distancing – The Independent
Are you introverted or extroverted? How have you felt in lockdown? What kind of things have helped? Let us know in the comments below! 
Scope