Home
›
Scope's online community
Cerebral Palsy
Signs of CP in baby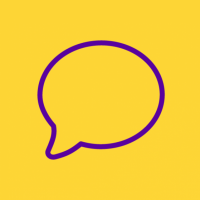 Nikster1
Member
Posts: 1
Listener
Hi, 
I'm just looking For a bit of advice.

I have a 6 week old Daughter and we noticed at about 2 weeks old that her left arm was constantly bent at a 90 degree angle and lay across her chest with her fist clenched. At the time I thought she was still just curled up from being in the womb, however she's now 6 weeks and there doesn't seem to be any signs of the arm loosening and it is still constantly in that position. I have looked back through my pictures and the arm is in the same position in almost every single photo.
I might be barking up the wrong tree, but I googled it (stupid, I know!!), and the position of her arm looks similar to other babies that have been diagnosed with CP.

I had a seizure while pregnant and have read that this could potentially could have contributed to something like CP. 


I suppose I just wanted to reach out and ask if anyone has had a similar experience and if the arm looks like She may have something like CP. any advice welcome. I will be ringing the Health Visitor tomorrow.