Home
›
Scope's online community
Mental health issues
I need to know I'm not crazy or alone with with anxiety symptoms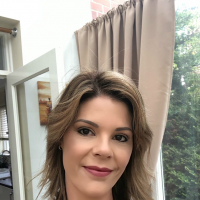 Michyh
Member
Posts: 42
Connected
Good day all, I have been put on 50g Sertraline for anxiety attacks. But I need to know that what I feel there is someone else also having. 
Mines seems to happy at night and for no reason. My life is not stressful and I have nothing to be anxious about so I don't understand.
heres what happens and how I feel when anxiety attacks happen. 
I feel my heart race , I get very very hot, and as I try and go to sleep I get the feel like I'm going to have a fit or Seizure, like my brain is shaking from the inside, and I feel like I hold onto a electric wire, I feel as if I'm shaking on the inside. 
The next day when I wake up from a horrible night I feel very out of shorts , and like in hold the electric wire and electric is running through my body. 
Does anyone have the same things? Or am I going crazy or is something the matter in my brian. Pls anybody? 
Many thanks
michy