Home
›
Scope's online community
Universal Credit
ESA, UC and PIP queries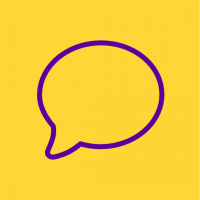 zebadeebad
Member
Posts: 3
Listener
Hi, i'm having real trouble with all my disability benefits!! I'm new to this and it's turned into a complete nightmare and confusing mess! Being ill most of the time doesn't help.  Can anyone explain 2 things to me:
1 ) My UC - keyworker advised me to apply for the: limited capability for work component of Universal Credit. I filled in form UC50 and have been awarded £341.92 a month. She said that it was the same as ESA. But I have seen that on ESA you can be awarded £113.55 a week if you're in the support group. You may also get enhanced disability premium of £17.10 a week and you get also get the severe disability premium of £66.95 a week on top! That's double my payment. Does ESA get deducted from UC? How does any of this work? 
2 ) Secondly, sorry guys, hope i'm not frazzling your brain. I applied for PIP, but was so ill. That I had extreme trouble filling in my forms. I missed my first deadline and telephoned and luckily got another deadline. I was banking on an outside charity group to help me fill in the form. Plus my doctor had sent me over 200 pages photocopied both sides of medical records. Because it was too much for them to go through it all! Co-19 happened and I got no support. I made myself extremely ill trying to go through all my records and to fill in the PIP form. I sent one half of it off 3 days before the cut off date and the final section a few days later. I received a decision dated on the day of my cut off day! No leeway co-19 and rejected yet again. As not received in time. I phoned up DWP and the only route available they said was tribunal. So i've Launched an appeal. But guess what? A month after my cut off date, the DWP phoned me. They said that my form had gone to the wrong department. It had been sent to the terminally ill section and she would send it to the correct department. That was over a month ago. Help what do I do. I have had to live off £254 for 4 months. The same amount as my council tax bill. That is another saga! Any advice! Please. even a little suggestion would be gratefully appreciated.