Home
›
Scope's online community
Finances and extra costs
Couple of things I really need advice about.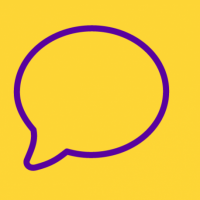 JohnEmile
Member
Posts: 16
Connected
I have asked these two questions to Citizens advice/ Age UK/Staffordshire and Lichfield cares and many others over the phone the past few weeks but don't seem to be getting anywhere.
1: Is there a way paid out of my funds or free to get a financially aware person to Visit me and help me automate bills etc. as much as possible, Then help me plan a budget/savings plan to amass the money I need to adapt my 1 bed flat to my obvious needs, and then check on me once a month say to see if I'm managing to do it?
2: Recently found out on top of my other illnesses I now have diabetes as well to contend with, just with pills atm, phoned up Staffordshire cares to ask for a reassessment, gave details etc, said they would phone back.  They did and I was told that the lady I spoke to's manager had told her to tell me that there wasn't anything else they could do for me and that was that, a bit nervous about phoning again but I think I should as maybe this will help me get my house done a lot quicker and make it a lot safer from me..what do you think I should do?