If we become concerned about you or anyone else while using one of our services, we will act in line with our safeguarding policy and procedures. This may involve sharing this information with relevant authorities to ensure we comply with our policies and legal obligations.
Find out how to let us know if you're
concerned about another member's safety.
Being autistic in a post-lockdown world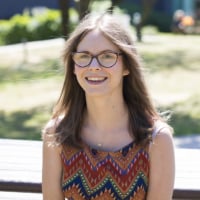 This guest post has been written by Cheryl. She has Autism is worried how she will adapt to a post-lockdown world and if she can continue to have adventures with her daughter.
It's been more than two months since I left my house. Before the COVID-19 lockdown the world I lived in was a predictable environment.
I'm autistic. I struggle to cope with crowds and get overwhelmed by busy environments, but I've always managed.
I have a young daughter and together we've been on so many adventures. When she was just three years old, we went to London. We tackled the busy London Underground and major attractions like the London Eye, Sea Life Centre, and Madame Tussaud's. Day-to-day life is no different, and although I often struggle, there are few attractions we haven't been to.
Since my daughter was born, a relaxing day at home has been a rarity. We've been to UK theme parks and busy arcades. We've traveled from crowded shopping centres to busy cities. Facing challenges has allowed me to show my daughter the world. Not just for her, but for myself as well. I have loved every single adventure!
Adjusting to lockdown
In late March we went into lockdown. It's now June and I haven't stepped beyond my front garden in over two months. I've joked that I'm designed for lockdown, and in many ways this has been a dream. Sure, I miss family and friends, but this is a world that's tailored to meet my needs.
The lockdown world is a world where people work from home, life is quiet and everything goes at a slower pace. I've not had to deal with overwhelming crowds, changes to my plans or even challenging social situations.
Shops became inaccessible and online deliveries didn't account for the needs of autistic people but, on balance, living in lockdown has been more positive than negative.
Lockdown, in a strange way, is comforting and safe.
What comes after lockdown?
This week, the UK has started to come back to life. Like a machine that's been paused, it is now powering up once again.
The problem is, this isn't like before. We aren't going back to what we had before lockdown – the queues at a fast food drive thru show that. Instead, as people celebrate their freedom, they'll be out and about making the world more crowded than it's ever been before.
Things that I could manage before lockdown, like the average everyday crowd, will now be significantly heightened and beyond what I'm capable of coping with.
People will take advantage of the attractions they've missed, the beaches, the open spaces, the shops, the restaurants and anywhere else they can think of. If these places were busy before the lockdown, that's nothing compared to how they'll be as we start being released from our homes.
As an autistic person, the post-lockdown world has the potential to isolate people more so than before.
A post-lockdown world
During lockdown, I've thought ahead with excitement and trepidation. I've been excited to visit all the places I've missed, but I'm worried about the extra crowds. Those worries were pushed to the back of my mind, helping me to stay optimistic.
I looked forward to a short break at the end of the summer, to visiting museums and family attractions at the weekend. I was excited for visits to splash parks, shopping trips and outdoor adventures. Yet, there was always a little voice in the back of my mind. How will you cope?
Yesterday a UK zoo, closed due to the pandemic, posted a heartfelt plea. Money was running low, they needed funds and they were asking the public for help. One option, for those that wanted to contribute, was to buy a ticket in advance. The premise is simple, you pay up-front and then use the ticket in the future. That's when reality struck.
As an autistic person, I have no idea what happens in a post-lockdown world. I'd have thought nothing of visiting the zoo before lockdown, but it's now very likely that even bigger crowds will descend on attractions like these. So many places, that were once just about accessible, will now become too overwhelming.
I was close to buying tickets for the zoo. I told myself that by 2021 everything will be back to normal. Yet, the truth is, I can't begin to predict how long this adjustment will take.
Places that I coped with are now going to be overwhelmingly busy, and there's no way of knowing how long it'll be before things settle back down.
Post-lockdown challenges for autistic people
Whilst others enjoy the chance to return to freedom, there's a risk that autistic people are going to be pushed out completely. Things that are exciting for others, can be worrying and nerve-wracking if you're autistic.
With everyone wanting to go, and demand for tickets higher than ever, when will I be able to take my daughter to the zoo? When will we walk around a shopping centre? When can I next go and spend a day at the beach?
For many, the news of the world re-opening is incredibly exciting. Spare a thought for autistic people who might need to watch this world through a window.
Have you thought about a post-lockdown world? How do you feel now lockdown is easing? Let us know in the comments below!
Scope


Comments
Brightness
Categories
9.2K

Talk about your situation

30.4K

Talk about money

6.2K

Talk about your impairment