Home
›
Scope's online community
News and opportunities
We might argue over how to talk about disability but it's a debate worth having – Metro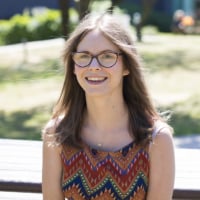 Chloe_Scope
Scope
Posts: 10,653
Disability Gamechanger
When I say 'able-bodied', what springs to mind? 
Do you think of me?  
Probably not, since I am a full-time wheelchair user with Brittle Bones – a genetic condition that means my bones are fragile and easily broken. 
Yet in my adapted flat in London, I don't have a disability. 
Sure, I still have my impairment – you can plonk me anywhere, even on the moon, and it won't disappear – but with adaptations such as a wet room, lowered work surfaces, and automatic doors and windows, I'm able to live independently. 
I only become disabled when I leave my front door and there is no dropped curb for my wheelchair to move across, leaving me stranded. 
Does this mean that, within my flat, I might be considered able-bodied?
You can read the full article here: 
We might argue over how to talk about disability but it's a debate worth having – Metro
What are your thoughts? Let us know in the comments below!
Scope