Home
›
Scope's online community
Employment and Support Allowance (ESA)
Has anyone else experienced this?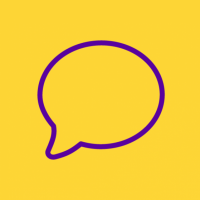 apple85
Member
Posts: 14
Connected
Hi
has anyone else experienced the below
In 2019 I had my most recent face to face assessment of the esa - it took 2-3 months for the decision letter to come through (dated about 4 days before I received the letter) - I had moved from wrag back to support group. 
However I noticed the start date of the new support award was the date of the face to face assessment  2-3 months before the supposed decision date and the increased wrag to support wouldn't start being paid into my bank account until about 1 1/2 months after the date of the award letter.

considering the reassessment letter is sent out about 2 months before the end of your current award - I have essentially had my current 18 month award shaved down to a 11-14 month award!!! (I don't know about you but pre 2018 all of my awards were a minimum of 2-3 years and now I'm lucky to get over 12 months - even though my disabilities have not/will not improve and I've got some several new debilitating conditions to boot)  

The exact same thing happened to my dla to pip award - months and money shaved off my new award. 
Several hundred out of pocket but more importantly less time in between the stress and panicking of the next reassessment and my mental health taking a big hit from lack of healing time between reassessments


ironically the previous reassessment I got moved from support group of 10+ years to wrag- the decision letter I got literally 3 days after the face to face date and the new decreased wrag payment started 1 week after that decision letter was dated!!!