Sad, lonely and for what?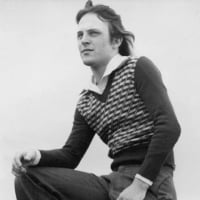 You know, people keep telling me I am useful and valued. I have no idea why or what they expect of me but today is typical......

I woke this morning with a lot of pain and gripping issues in my hands just because I have to use my bed once again. Finally got out of bed around 10:30, made coffee, sat and had a smoke and enjoyed the coffee, took medication. Started playing some music and played OSRS online. After an hour or so, took a break, made coffee, sat and had a smoke and drink and went back on OSRS. Did this a couple of times more then finally pushed myself to make a couple of cheese and pickle rolls, ate them watching TV, made coffee, smoked, got tired so went and slept for an hour or so. Got up, made coffee, drank, smoked, OSRS for a half an hour and then got so fed up I just stopped doing anything. Then I decided to write this. The pain in my leg has risen ALL day, every time I get up and move about is worse than the last and the first time was almost unbearable let alone subsequent movements. My arms calmed down a bit, the pain lessened and my hands became more usable but I have no extra meds for my arm and neck issues, just what I was put on for the leg, and now my neck, shoulders and arms hurt like h*ll. This evening I have recorded Formula E to watch then I will go to bed, read for a couple of hours then try to sleep for another couple before finally the pain is low enough to let me sleep. I wont eat again because the pain is too much.

Believe it or not but today is one of my better days.

I need to be using a wheelchair which would help reduce pain considerably and I have had an OT report saying so since last November but because I cannot go out officially I cannot follow the procedure to move the Council insists on. I rang Council Housing twice, first time they told me Housing Officer would ring back (he didn't), second time he did ring back and his words were "Stop calling us and wasting our time". After an abortive suicide attempt 8 weeks ago I had help from Reablement, initially once a day but then 3 times a day. It lasted 4 and a bit weeks. Their Physio visited me and promised to get back to me about my other issues (pain control, moving, etc.) but I never heard from her again. Before they finished I got a phone call from someone who said he was a Social Worker and he said he would refer me to a Housing Charity and would get some support sorted and then would look into other issues. A few days later some woman whose English was horrendous rang about care but she didn't have any idea what I needed and couldn't understand me at all. She rang on and off and every time just ended saying she would get back to Social Care. I know why though. When Social Care get involved they are supposed to visit, assess, produce a Care Plan, let me read and sign it and then that goes to the agencies to set care up. This so-called Social Worker hasn't done that. I haven't been treated fairly since a young trainee Social Worker they allocated to me made some horrible mistakes. In the ensuing fuss she was commended for effort, I suddenly no longer needed help and my records had a number of nasty comments added about how abusive I am (records that cannot be seen or changed to be correct). It seems Social Care can say what they like about anyone and there is no way to have it made even approximately truthful. Ofc I have never had any help since Reablement left without notice of any kind, they just picked up their stuff and left.

My arms are such an issue because I now have 2 Cervical ruptures untreated. Why untreated? Simply because a few years ago the Senior Consultant put me down for surgery for a procedure that couldn't be done because he was more worried about his upcoming surgery than my major surgery. Since then a colleague of his shouted at me that I didn't need surgery and was just being a pest. This came after being on the waiting list for 3 years and confirmed by 5 consultants. Now Orthopedics refuse all referrals and refuse to even talk to me when I have been in hospital.

My GP is worse than useless. None of the doctors know much and either aren't allowed the time to find out or can't be bothered to find out how to do the things they should do. I asked for a referral to OT for ASSESSMENT 4 times but each time they referred me for TREATMENT. Finally someone from the hospital Social Care group took pity on me and referred me properly. However, I got given an idiot with no experience as an assessor and the report was awful. It took 6 months to get Social Care to correct it and, when I got it last November, it was too late to use it sensibly. Of the GP I have requested a medication revue 6 times and been ignored each and every time. I have complained about them to NHS England (which is the correct escalation procedure) but they refuse to raise ANY complaint against ANY doctor. They just send details back to the GP so they can continue poor support. I have been rude but they are so money based they refuse to even kick me out (it's called being "Deregistered"). If they kicked me out another surgery would have to take me on but I have called 2 and both refused to take me on because I am Housebound.

I can and do go out for food now and again but I have to take a technical overdose to do it. What I take wont harm me and I am certain of that because I used it before with no problems. However, going out whilst already under medicated causes me great suffering. If I could use my wheelchairs to get about I could probably go out properly but I'm not allowed such luxury.

I'm not allowed a better life due to others mistakes and stupidities. I am not allowed appropriate medication because of incompetence. I am not allowed help because of errors, mistakes and cover-up's.

Now someone tell me again how I am valued and why it is worthwhile trying to extend this miserable and unnecessarily restricted existence.

TK
"I'm on the wrong side of heaven and the righteous side of hell" - from Wrong side of heaven by Five Finger Death Punch.
Comments
Brightness
Categories
12K

Talk about your situation

21.2K

Talk about money

4K

Talk about your impairment