Home
›
Scope's online community
Coffee lounge
Could an assistance dog help you?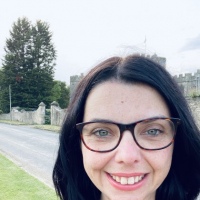 Cher_Scope
Posts: 4,417
Scope community team
This week (August 2 - 8 2020) is International Assistance Dog Week!  
This special event was created to highlight the hard working trainers and assistance dogs that help people with a variety of impairments to lead fuller lives.  Over 7,000 people in the UK have an assistance dog, and this BBC news article tells us that training:
Takes a long time and is often very involved. Puppies sometimes start training at six to eight weeks old as they begin to familiarise themselves with their surroundings and learn commands.
All accredited assistance dogs pass the same initial test - a public access test. They also undergo task training which is specific to the disability of the person they will be assisting. 



Did you know that there are several different types of assistance dog?
No, me either! Most of us are familiar with guide dogs that help visually impaired or blind people navigate their environment more safely, but what about the others? 
The Time for Paws charity website
tell us others include:
Assistance dogs that help wheelchair users by picking things up, opening doors and manual tasks.
Hearing dogs for deaf people or those with reduced hearing to alert them to noises.
Support dogs who help comfort people with a wide range of medical conditions such as epilepsy and autism.
Medical detection dogs who are able to detect by smell some diseases.  

Do you have an assistance dog or know someone who does?  How do they help you? Tell us your story in the comments below. #ScopeAssistanceDogs 
Online Community Co-ordinator
Want to tell us about your experience on the online community?  Talk to our 
chatbot
 and let us know.