Home
›
Scope's online community
Coffee lounge
Cooking with Chloe: Red Lentil Dahl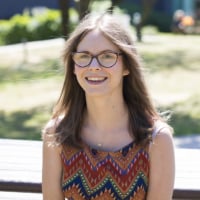 Chloe_Scope
Scope
Posts: 10,653
Disability Gamechanger
I made this recipe yesterday and I wanted to share it with you all! I have adapted the initial recipe slightly but I will let you know as we go along.
It takes about 30mins to make and doesn't involve any chopping. I also used the
OrCam Read
to help me with the visual aspects as this is product I currently have on loan.
You ready?
Red Lentil Dahl
This quick and easy red lentil dahl is packed with flavour, but is super-simple to make. Vegan, vegetarian and gluten-free. 
Serves 6 (although mine made 4 portions...)
Ingredients
1 tsp olive oil or coconut oil
2 onions diced
3 garlic cloves finely chopped
1 tbsp fresh ginger peeled and grated
½ finely chopped red chilli (or 1/2 tsp dried chilli flakes)
½ tsp cumin seeds
½ tsp coriander seeds
½ tsp mustard seeds
2 tsp ground turmeric
1 tsp garam masala
1 cup (200g) dried red lentils, uncooked (rinsed and drained)
1 can (14oz/400ml) chopped tomatoes
1 can (14oz/400ml) coconut milk
2 cups (500ml) vegetable broth/stock
Salt and pepper
Juice of half a lemon
2 handfuls fresh spinach washed
Here are the adjustments that could be made:
Using pre-chopped onions
Using pre-chopped garlic or garlic powder
Using ground ginger, cumin, coriander, mustard 
Not adding lemon juice and spinach
If you don't have all the spices, just add 3 tsp of Garam Masala
Instructions
1. Cook the onions in the oil until soft.

2. Then add the garlic, chilli, cumin, mustard, coriander, garam masala and turmeric to the pan, stir and cook for 1 minute. If you are using seeds you need to lightly grind them first.

3: Add the stock/broth, canned tomatoes, dry red lentils and coconut milk, stir well and simmer. Add salt and pepper to taste.

4: Simmer until thick, about 15-20 minutes.

5: Add the spinach and lemon juice. Stir to wilt the spinach

What is the OrCam Read?
OrCam Read is a personal reading device for anyone who is consistently exposed to large amounts of text – at work and school, or for leisure – and can even assist people who have mild to moderate low vision, reading difficulties, including dyslexia and reading fatigue.

Due to my low vision I used the OrCam Read for: 
Identifying ingredients
Reading the recipe
Finding 500ml on the jug for the stock
Enjoy!
I made the dahl during the day, and then made rice in the evening and heated the dish up again. This meant I wasn't doing it all in one go. The leftovers are in plastic containers in the freezer!
Here is the recipe that I used:
Red Lentil Dahl by Veggie Deserts
Have you cooked something recently? What is your favourite meal? Want to share your recipes? Let us know in the comments below!
Scope