Home
›
Scope's online community
Universal Credit
Are there any other options?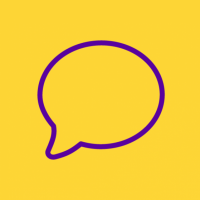 JPW
Member
Posts: 9
Listener
At 48 I was diagnosed Autistic and then set about trying to understand my life and the mistakes that made me.
Unfortunately having worked in care for 24 years didnt automatically qualify me for support via colleagues and work so I was forced or felt inclined to leave a job I enjoyed. I had problems with discipline- nothing major just words and commnets repeated and behaviours ( mostly linked to Autism may I add) Apparently I was a 'problem' in the team yet in 8 years doing other jobs at the same firm I was able to manage myself and not attract such derision. 
Anyway I complained after I left that I was discrimimated against whilst working and won round one recently after a year. I am waiting for some form of compensation or apology I cannot go back.
I still work for the same firm albeit 12- 15 hours a week and a separate entity and do the job fine. So it's not me after all. I also volunteer and do a small 4 hour post as encouraging others to work on a greenspace. This fills my week and is manageable.
What isn't is my financesI just get by. I claimed ESA which entitles me to £74 a week for 12 months after which I have to wait 12 weeks to reapply. I just get by with this for 2 of us. My partner has anxiety issues and does a small cleaning job for £30 a week to keep her motivation.I earn £140 in total a week to stay withing permitted limits for ESA across both jobs.
I was refused PIP and there are no other help options for a working disabled person long term like me or is there something I missed?