Home
›
Scope's online community
PIP, DLA and AA
Can the DWP try to claw back PIP payments?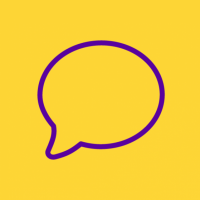 louangel311
Member
Posts: 39
Courageous
Hi, I had a very long thread regarding a Tribunal outcome which has sadly now been closed, so I can't comment with further information (please see below)
https://community.scope.org.uk/discussion/71622/new-pip-claim-refused-old-claim-pending-2nd-fft-tribunal
I'm really hoping that
@mikehughescq
will get to read this post! 
In a nutshell, the Tribunal had awarded me Enhanced Mobility from 5.1.2018 up until 4.1.22 BUT.........the award should only have ran until 25.11.2019 as I made a new claim for PIP on 26.11.2019 whilst awaiting the Tribunal outcome. It was a closed period of entitlement from 5.1.2018 until 25.11.2019. I did write to the Tribunal asking for the decision to be amended to 25.11.2019.
The claim for PIP on 26.11.19 was unsuccessful and I scored 0 points, hence no PIP award.
When I received all my backpay, it was from 5.1.2018 up until the present day.  I received a separate letter stating that they had looked at the PIP claim again dated 26.11.19 and in light of the Tribunal's decision , had awarded me Enhanced Mobility up until 2022.
But........I have received a letter from the Tribunal this morning, with the correct date on the decision notice i.e. 25.11.2019. Obviously, the DWP will have received this as well.
Is it likely that they are going to revise their decision again and decide I am not entitled to PIP from 26.11.2019 and is it possible, they could a) try to claw back the money they have already paid me and b) stop my PIP going forward?
Hope that makes sense!
Louise x